Fifty Digital rebrands as 50 Sport with growth plans and an energised proposition 
Fifty Digital, the creative sports agency, has announced a rebrand as it broadens its capabilities and doubles down on its sport industry focus.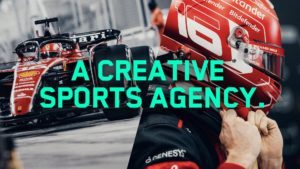 The independent agency has a track record of producing award-winning, social-first content, but has seen a shift in ambition from some of its largest client partners, and has evolved the business to meet and exceed those needs. Nick Jackman, Co-Founder said: "What our client partners are asking for now is for sport and sponsorships to elevate not just their digital content, but importantly their brand. For an agency like ours, that means more large-scale creative thinking that can drive our partners forward. This is gold dust for an agency like ours, and has allowed us to invest heavily in expanding our team and services to build for our future alongside some of the biggest brands and rights holders in global sport."
The business itself has seen consistent year-on-year growth for the past three years, and with some significant client wins over the last six months which include Scuderia Ferrari partner and global cybersecurity giant Bitdefender as well as well-established sport sponsor DHL Express, plus high-profile sporting events like the FIFA Women's World Cup on the near horizon, it's time for a refresh; 50 Sport is born. The rebrand accompanies an office move into an exciting space south of the river at 240 Blackfriars Road, with city views and a large-scale in-house edit suite as the agency prepares to launch a full service production offering.
Co-Founder James Campbell, said: "We have built out not only our in-house creative and editorial fire power, enabling us to keep creative control over our team's brilliant work and deliver at scale for our client partners, but we have also built out an impressive Senior Leadership Team with a huge amount of cross-sector experience. With a team like that at the helm, we are in the best position ever to deliver award-winning work as well as leave the industry in a better place."
Joining the senior leadership team as a key figurehead for the business is new CEO, Chris Marlow. Chris brings with him 20 years of experience across advertising and sports marketing, with five of those spent as MD and then CEO of global agency Iris. Hires like Chris' are a huge signal of intent as 50 Sport prepares to scale and create bigger and better work for rights holders as well as increasing numbers of brands looking to disrupt in the sports space.
Chris Marlow said: "The opportunity to become the first CEO of an agency like 50 Sport doesn't come around very often in the sport industry. With an enviable global client roster, an independent structure and enormous creative ambition, this is guaranteed to be an exciting journey and I can't wait to see where we take the business."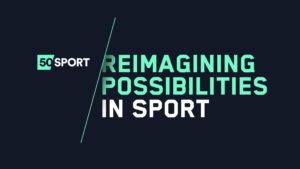 50 Sport vows to create impact in the sport industry both through their work and by "leveling the playing field" and "using our clout for good". With their soon-to-be-announced Unstoppable programme partnership with city heavyweight Deloitte, and as an Official Supporter of the Women's Sport Trust, 50 Sport is investing heavily in the visibility of women's sport and supporting female talent in the industry through mentoring and education initiatives. This is just one of the ways that the agency is creating impact, and off the back of the recent success of Ella – the launch of a very modern fairytale where 50 Sport collaborated with both England Football, some notable Lionesses in Alex Scott and Leah Williamson and Disney to launch a book that will be distributed to schools up and down the country and inspire little girls everywhere to pull their boots on – 50 Sport shows no sign of stopping.