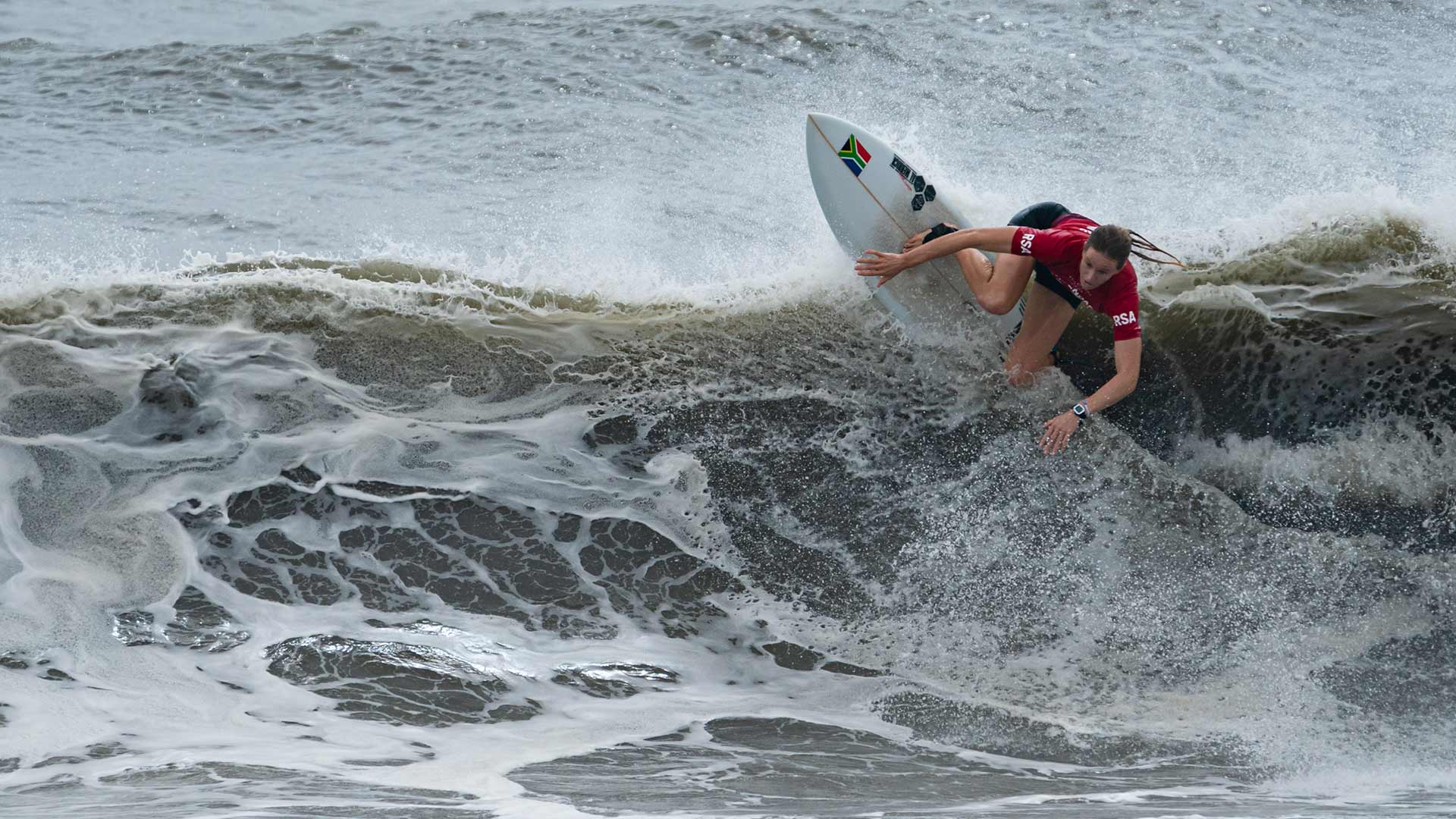 A Gnarly First Games
International Surfing Association
Amplifying surfing's Olympic debut across digital channels.
The Brief
Almost 100 years since the sport campaigned to be on the Olympic agenda, surfing was finally making its debut at the Tokyo Summer Games. Our challenge was to help The ISA use this opportunity to create greater awareness of the sport's values and the entertainment it can offer.
A New Look For The First Games
A debut appearance at the Olympic Games needed a contemporary look-and-feel with genuine cut through. Taking inspiration from the movement of water and values of the sport, we created a new identity to embody the Olympic magic.
Content Strategy
Faced with no access to live footage or highlights from the Games, our content approach focused on stand out imagery from within the surf, and fast-paced motion sequences to build the stories of key athletes fully utilising their global reach.
Measured Success
With the IOC's digital metrics for the Olympic Games a key focus, we implemented a blended organic and paid media strategy with campaigns centred upon driving awareness and traffic to both the ISA and the IOC's website.